AT0086 One Day Tour in Wuhan——Mulan Grassland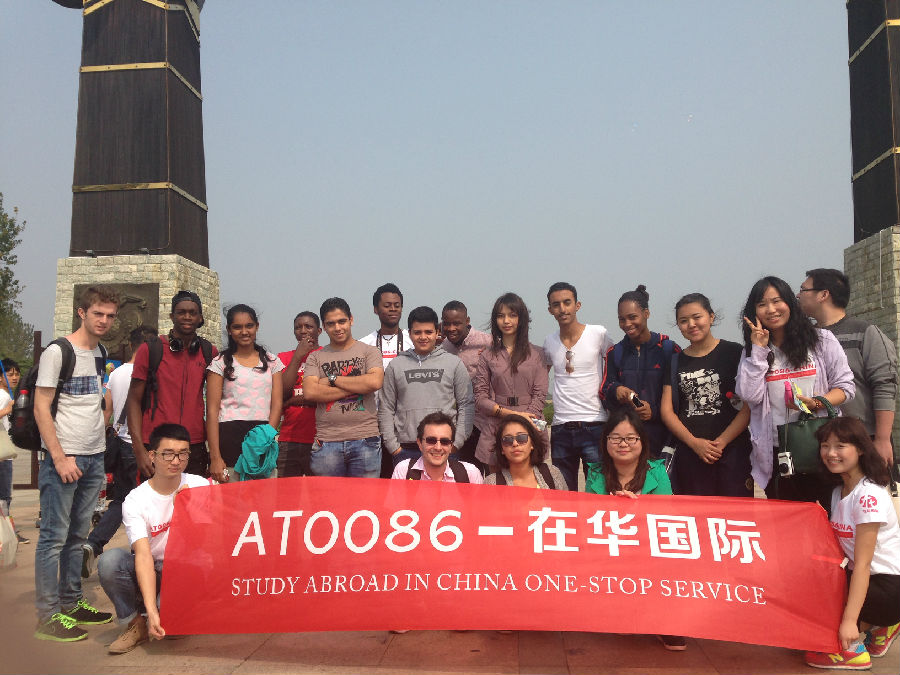 On 12 October 2014, 20 International students from different countries gathered on AT0086 One Day Tour travel bus in Wuhan and went on a wonderful one day trip in the largest grassland of Central China.
With sweet wind and cool temperature, October in Wuhan is a golden month of most people's choice to do outdoor trips and relax,so this time, AT0086 service center set their travel destination in a vast grassland in Wuhan, where the International students fully experienced a serious of outdoors activities and had a great day.
Now let's follow their steps and see what they had experienced in Wuhan Mulan Grassland.
------On the first arrival of Wuhan Mulan Grassland(武汉木兰草原)
------Rest, foods and games here, a group photo of our tour members
Soon after a short rest here, our group head for the main grassland, all the flowers were in their blooming period, picturing here is like living in the spring country with all flowers surrounding.
------Students and our AT0086 tourist guide are having fun and take pictures in this vast flower land.Behind them,the building is mongolian yurt.
------and the name of this kind flowers is kelsang, mainly seen in western part of China.
And soon after the picturing and stay in the vast flower land, we moved on our travel to grassland, the following picture is a capture of grass skiing, exciting and comfortable, making you feel like humans are a natural part of this grassland.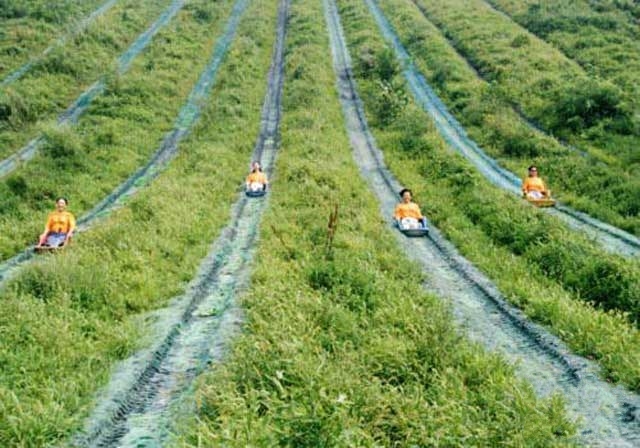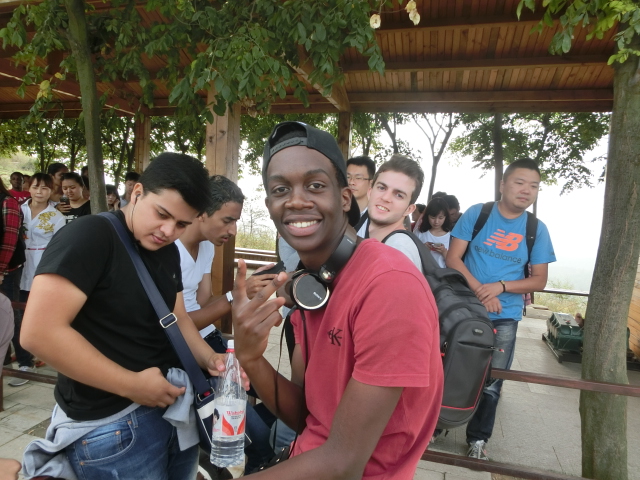 ----One of us is heading for this exciting program. Seems to be a long time to wait in the line. But we are having fun.
Program 2
the zip line tour over the lake.
Program 3
On this vast grassland, shooting game is never going to be missed during a visit.
This student from is the No.1 player during our arrow game here.We both Cheer for him.
Program 4
shooting game in forest
End of this wonderful one day tour, and we finally took a group pic with all our happiness and excitment,AT0086 Service Center, not only help you to apply for Chinese Universities, but also, we provide you with the most exciting tours in China.
So, next time, come and join us. The Next stop of our journey is in a hidden and mysterious cave and brook.
Location:Whan China
Time: November.
Contact us:
phone number: 18571714629
QQ: 2345563063; 1474522480
Wechat: regina22; holiday-ding